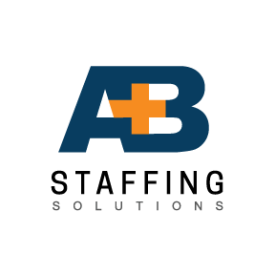 Locum Doctor of Medicine (MD) - Family Practice
Start: ASAP
Employment Type: Locum Tenens
IM/FP Outpatient Openings with AB Staffing!
AB Staffing has IM/FP openings coast to coast including an opening in Flagstaff, AZ.
Located in norther Arizona, 80 miles from the Grand Canyon
BC or BE within 5 years
4 days/week 10hr shifts + occasional Saturdays OR 5 days/week 8hr shifts
No Call
Outpatient coverage
General Primary Care coverage
Average Patient Volume: 16-18 patients/day on 8hr shift &
18-22 patients/day on 10hr shift
Must have an active Arizona License (willing wait on AZ state license)
Must have current BLS certification
COVID vaccination required
All outpatient
Full Clinic Support including other Primary Care providers and Pediatricians
Temporary privileges within 2 weeks
Since 2002, AB Staffing Solutions, LLC, has placed Nursing, Allied Health, Advanced Practice and Locum Tenens Professionals at facilities across the country! With every successful placement, our providers improve patient care while exceeding the needs of our valued clients! We offer referral bonuses!
We offer:
Competitive pay rates
Weekly pay
Professional housing assistance to simplify your journey
24/7 contact and support
AB Staffing Solutions's Benefits
NALTO Member

Details

Flexible Work Schedules
Malpractice Coverage

Details
Licensing Reimbursement

Details

Weekly Direct Deposit
Housing Provided or Stipend

Details

Rental Car or Stipend

Details

Paid Travel Expenses

Details
Contact
AB Staffing Solutions
(844) 985-2106
Browse Other Jobs
---
Family Medicine Opportunities with AB Staffing - Are you ready to explore new places while building your resume? At AB Staffing, we specialize in placing Physicians at VA hospitals, on Native American Indian Reservations and in hospitals throughout the United States. Our travel assignments range from six (6) months to one year, and can be added onto another assignment or area, giving you the opportunity to broaden your horizons and choose a different adventure. Description Physician is required to be Board Certified or Board Eligible. Physician is responsible for providing appropriate, timely care. Works constructively and collaboratively with other health care professionals in attaining high standards of health care in compliance with IHS regulations and directives. Develops effective relationships with patients, maintaining cultural sensitivity when treating or assisting in patient care, or discussing any complaints from patients relating to treatment and standards of care. Other states with opportunities: AZ, CA, ID, ME, OK, & OR
Primary Care Physician needed with the Navajo Nation in Arizona! - The Inscription House Health Center is part of the Kayenta Service Unit in the Western most part of the Navajo Nation. Inpatient needs are met by referral to the Tuba City Indian Medical Center, which is 65 miles South of Inscription House, Arizona. The Inscription House facility provides 40 hour per week ambulatory care for approximately 7,000 nearby residents. The facility is closed after 5 p.m. on weekdays and is closed on weekends. Most staff live in housing provided by the Indian Health Service. The facility is staffed by two physicians and two nurse practitioners. In addition to pediatrics, internal medicine and family medicine ambulatory care, services provided include laboratory, pharmacy, dental, mental health, health education, x-ray, and optometry care. As is true for other Navajo Area Indian Health facilities, leading reasons for outpatient visits include respiratory illness, preventive health activities, diabetes, well child exams and prenatal care. Inscription House is approximately a one hour drive from Page, Arizona, and the Lake Powell National Recreation Area. Additionally, Inscription House is a two hour drive to Flagstaff, Arizona as well as the Grand Canyon National Park (South Rim). 40 minutes away is the Navajo National Park of the U.S. National Park Service.  
Primary Care Physician needed near Albuquerque - Monday through Friday 8am-430pm primary care position 13-week assignment Quick onboarding  April Thelitz  AB Staffing  480-847-7102  
IM/FP Outpatient Openings with AB Staffing! - AB Staffing has IM/FP openings coast to coast including an opening in Flagstaff, AZ. * Located in norther Arizona, 80 miles from the Grand Canyon * BC or BE within 5 years * 4 days/week 10hr shifts + occasional Saturdays OR 5 days/week 8hr shifts * No Call * Outpatient coverage * General Primary Care coverage * Average Patient Volume: 16-18 patients/day on 8hr shift & * 18-22 patients/day on 10hr shift * Must have an active Arizona License (willing wait on AZ state license) * Must have current BLS certification * COVID vaccination required * All outpatient * Full Clinic Support including other Primary Care providers and Pediatricians * Temporary privileges within 2 weeks